Monastic Experience Weekends
**COVID-19 ANNOUNCEMENT: We hope to hold our Summer and Fall Monastic Experience Weekends in 2022. Please check back for updates.**
Twice a year, in June and October, St. Scholastica Priory usually hosts Monastic Experience Weekends for single Roman Catholic women between the ages of 18-40 who are interested in discerning their vocation. In 2020 the weekends were canclled due to COVID restrictions.
This is a great opportunity to learn discernment tools and experience what life is like inside the monastery:

Pray with the nuns in church
Eat with them in the refectory
Work side-by-side with the nuns
Hear individual nuns tell the story of their journey into the monastery
Speak personally with a nun about your own journey

There are conferences throughout the day on monastic history and spirituality, lectio divina, and how to discern a vocation. Participants stay at the guesthouse; there is no charge to attend.

To sign up for a Weekend, or for more information, please contact our vocation director:
Sr. Mary Frances
St. Scholastica Priory
Box 606
Petersham, MA 01366
(978) 724-3213
[email protected]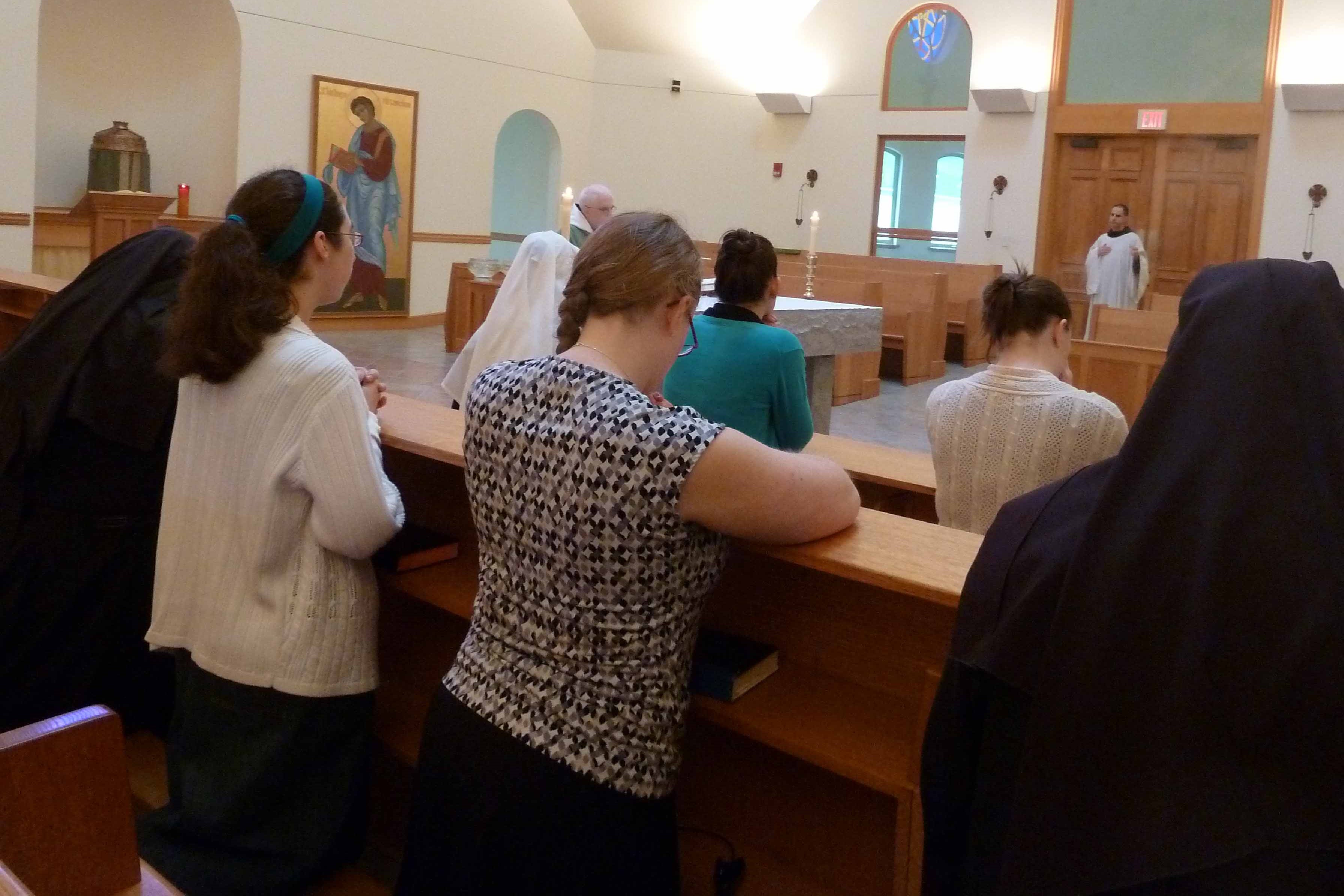 Upcoming Weekends
To hear about upcoming weekends, please fill in the form:
Note: The form does not work for all email addresses. If you don't hear back from us within a few days, (or if you have written us in the past months and not heard back), please write our Vocations Director at [email protected] Thank you!
If you would like to discuss and discern a monastic vocation, or just make a retreat, dates for a visit can be arranged outside of the Monastic Weekends.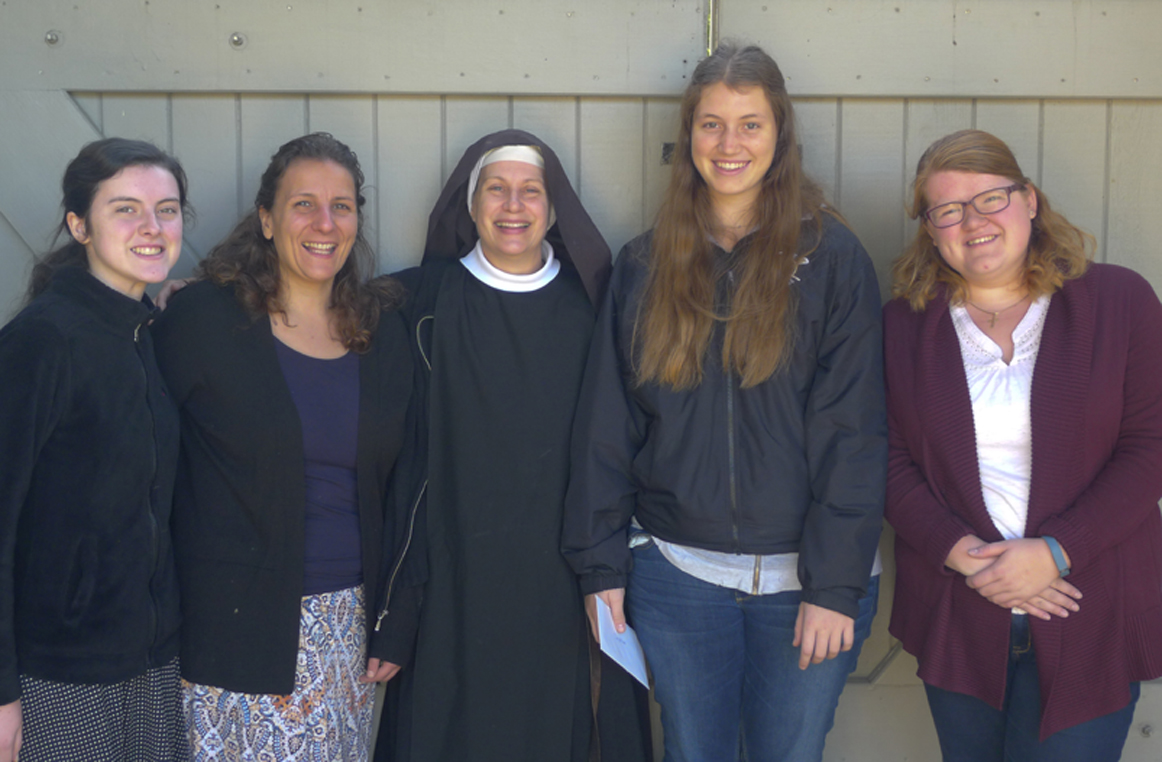 ---
LINKS
FURTHER READING
Peter G. Van Breemen, S.J., Called by Name (Denville, N.J., Dimension Books, 1976)