Sr. Mary Herbert Walsh
Sr. Mary Herbert Walsh, a nun of St. Scholastica Priory, Petersham, Mass., died July 30 at the priory following a brief illness. She was 98 and in her 80th year of profession.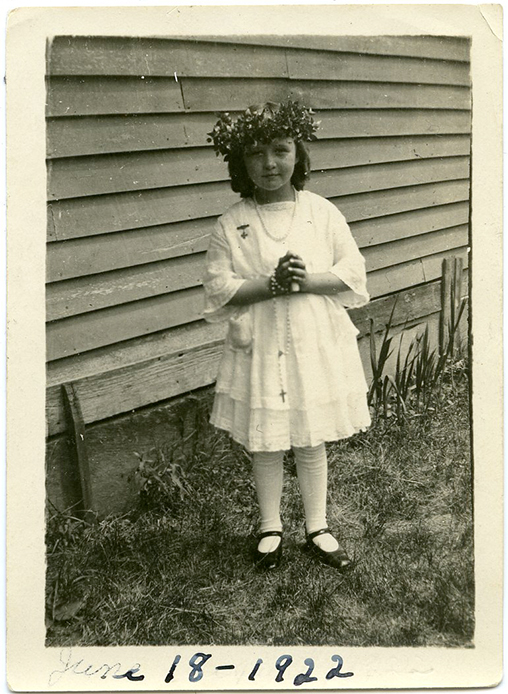 Born on October 31, 1915 on the family farm on Wilson Creek near Alpine (Connorsville), Indiana to Herbert and Julia (Tieman) Walsh, she received the name Mary Lucille at baptism. She was from a family of six children, all of whom became Benedictine priests or sisters. Their remarkable story is told in her delightful biographical book God Calls the Walsh Family. Here she writes about her parents:
After Herbert and Julia had dated for four years, Herbert proposed, and they were married on June 15, 1910. Herbert's father built a little cottage for them on the old "home place" near Alpine. Living there meant riding eight miles in a buggy or wagon to get to church, after driving through the Whitewater River. Julia told her children much later that, each and every time, she dreaded driving through that river because the buggy would start floating when the river was up.
They were a devout Roman Catholic family: from the time Herbert and Julia knew they were expecting their first child, they prayed the Rosary every night.
The children later said they never remembered a night they didn't pray the family Rosary. Even if they were out late visiting they prayed it on the way home in the car.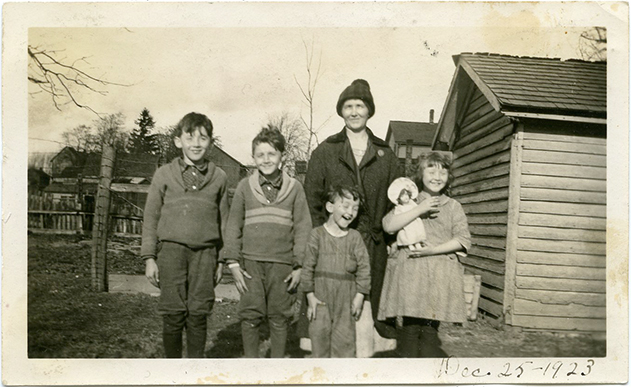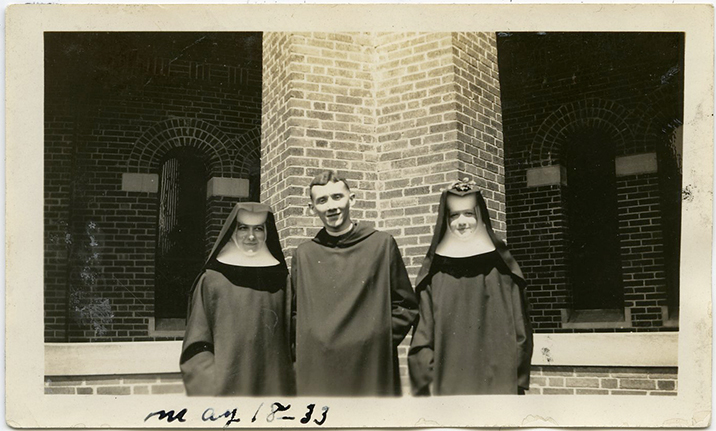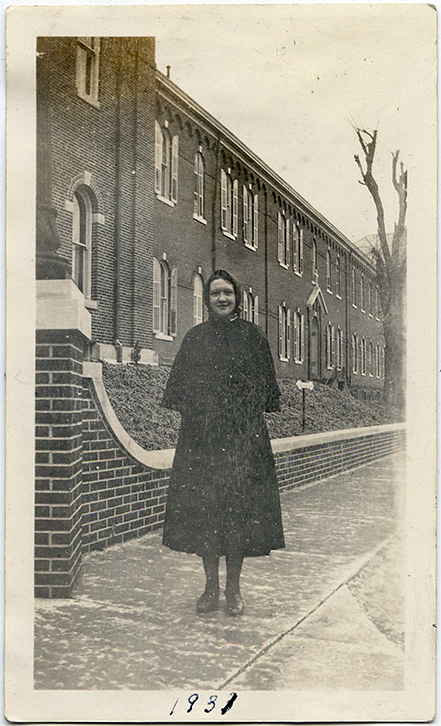 After completing the eighth grade, Lucille entered the Academy of the Immaculate Conception, Ferdinand, Ind. in 1929, and on Sept 13, 1931 she was invested as a novice of that Benedictine community, taking the name Sr. Mary Herbert in honor of her parents. She professed her simple vows on Oct. 18, 1933 and made her perpetual vows on June 14, 1936.
Sr. Mary Herbert taught at Catholic grammar and high schools throughout southern Indiana, as well as at St. Benedict College, Ferdinand, Ind. By attending classes at Incarnate Word College, San Antonio, Tex. and Catholic University of America, Washington, D.C., she earned her master's degree in education and her principal's licenses. She served as principal and superior at St. Meinrad Public School and at the St. Ferdinand Public School. To her great joy in old age, devoted former students remained in touch with their beloved former teacher.
After serving as subprioress for the Ferdinand community from 1971-1974, Sr. Mary Herbert left Indiana and active Benedictine life to join the contemplative monastery her siblings had founded in Durham, N.C. They later moved to Labadieville, La., and finally to Tickfaw, La. where she was superior of their Our Lady Queen Monastery from 1985-2003. The last surviving member of her immediate family, in 2009 Sr. Mary Herbert and the other members of her monastery moved to Petersham, Mass. to form one community with the nuns of St. Scholastica Priory.
Her nearly forty years of teaching were followed by forty years devoted to prayer, but by her deep faith and cheerful courage and joy in the limitations of old age, she never stopped teaching by example those who knew her. Despite loss of sight and hearing, she remained fully engaged with her community, family and friends. A recipient of Worcester Diocese's 2011 Retired Religious Award, her fidelity to monastic contemplative life is an enduring legacy. A prayer she composed for Pentecost 2014 captures her own spirit: "Dear Beloved Spirit of Divine Love, please inspire my intellect to think, say and do whatever is the most pleasing to the Blessed Trinity."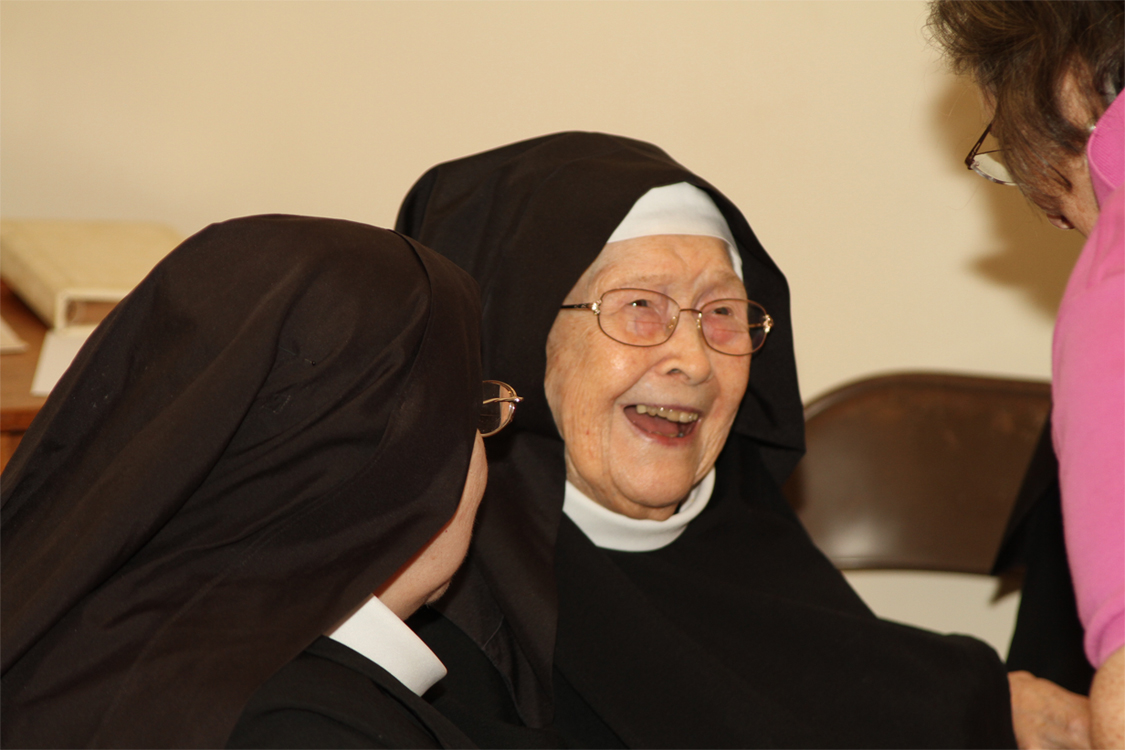 She was preceded in death by her parents and her three brothers and two sisters. Surviving are cousins Regina Mitchell, Regina Leising, numerous other much-loved cousins, her community of St. Scholastica Priory and the monks of St. Mary's Monastery, and a host of friends.
Mass of Christian Burial will be celebrated at 9:30 a.m. Wednesday, August 6, in the Church of St. Scholastica Priory and St. Mary's Monastery. Visitation is from 3:00-8:00 p.m. Tuesday at the monastery and from 8:00 a.m. Wednesday until the time of the funeral. Memorial contributions may be offered to St. Scholastica Priory, 271 N. Main St., Petersham, MA, 01366.